Leading for Impact: Philadelphia
Bridgespan's Leading for Impact®: Philadelphia is a two-year program that helps nonprofit leadership teams build the skills they need to successfully balance their organizations' goals, time, and resources.
---
How Leading for Impact Works
Nonprofit leaders face tough decisions every day, balancing ambitious goals for impact against constraints on time and resources. Bridgespan's Leading for Impact has proven effective in other cities and helps nonprofit leadership teams build the skills they need to navigate those decisions by:
Aligning the team on a clear set of strategic and operational goals,
Increasing the team's ability to drive action against those goals, and
Applying new tools and approaches to their organization's highest priorities.
Leading for Impact: Philadelphia is a two-year program with a dual focus on executive team development and on the completion of two customized, team-led projects on priority issues.

The program accelerates organizational impact and executive team development and does so in partnership with a select group of nonprofit leaders. Hallmarks of the program include:
Engaging the Full Executive Team
Leading for Impact: Philadelphia is designed to boost the effectiveness of nonprofit CEOs and their executive leadership teams. In the first six months of the program, teams will participate in monthly classroom-based workshops (or virtual sessions, if necessary, based on COVID-19 restrictions) covering the strategic management and team-focused skills needed to maximize nonprofit impact.
Customized Projects
Over the course of two years, Bridgespan will support each team as it completes two customized, team-led projects that address priority issues. These efforts build on concepts introduced during class workshops and include the hands-on assistance necessary to apply those concepts within each organization's unique context. Projects will address strategy, organizational development, or leadership-development issues. Teams will have access to Bridgespan's series of online Leadership Accelerator programs for one of their two projects.
Support and Coaching
A Bridgespan facilitator will provide coaching and feedback—along with tools, guides, templates and examples—to each team throughout the program. Following each six-month project, Bridgespan will provide an additional six months of implementation support, totaling two full years of consulting services.
Online Tutorials
An online mini-lecture and pre-work precedes each workshop so that teams arrive prepared to dive into the nuances of key concepts and how to apply them to their organization.
Significant Return on Investment
A group of local funders have subsidized 80 percent of the program costs, reducing the investment for participating organizations to $18,000 total. (This cost covers an executive team of up to six individuals; there is an incremental charge of $2,000 for each additional team member.) The goal of the program is to increase each organization's social impact by increasing its effectiveness. Using budgets as a metric for effectiveness, only a ten percent increase in effectiveness for a $5 million organization would yield a $500,000 return on that $15,000 investment. And the time invested by the organization's leadership is more than repaid by building lasting capabilities of the executive team.
Participants Discuss Leading for Impact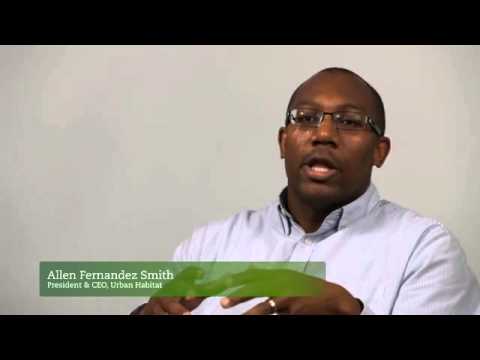 Leading for Impact Program Dates
Cohorts will launch approximately every six months over the next three years to reach about 50 Philadelphia-area organizations. Each cohort will be composed of the executive leadership team of approximately eight organizations.
Cohort 1: February 2021
Cohort 2: September 2021
Cohort 3: February 2022
Cohort 4: September 2022
Cohort 5: February 2023
Cohort 6: September 2023
Program Eligibility
Leading for Impact: Philadelphia is best suited for nonprofits eager to tackle pressing issues and deepen their skills and that have the capacity to dedicate time to working on these issues. In order to participate, an organization must be:
A 501(c)(3) nonprofit organization.
Providing services in the Philadelphia or Camden area
Contingent upon COVID-19 restrictions, be able to travel to a location in the Philadelphia metro area for full-day workshops or attend scheduled virtual gatherings.
Financially stable, with participating senior leaders able to engage in an intensive learning and leadership development process; the time commitment per participant is approximately one to two days per month during the first six months and approximately one-half to one day per month for the duration of the program.
Have spoken with Bridgespan partner and Philadelphia project leader Bob Searle prior to applying online.
Must have a leadership team of at least four members.
Ready to Learn More?
If you'd like to hear more about the program or are ready to apply, please fill out the form below (all fields are required). Thank you!
Thank You to Our Philadelphia Funders
Thanks Also to Our Program Development Funders