Webinars, Brown Bags, and Other Events
Here you'll find webinars, brown bag sessions, and other video resources. We'll be adding to this over time. If there's a prior or upcoming event that you'd like us to try and included, contact Chris Lindquist.
---
2020 Firmwide Retreat: Racial Equity Institute Session
On December 8, 2020, Deena Hayes-Greene and Bay Love from the Racial Equity Institute led Bridgespan on a half-day journey to explore their "groundwater" approach to understanding issues of racial inclusion and diversity. This video includes the entire session minus small-team breakouts.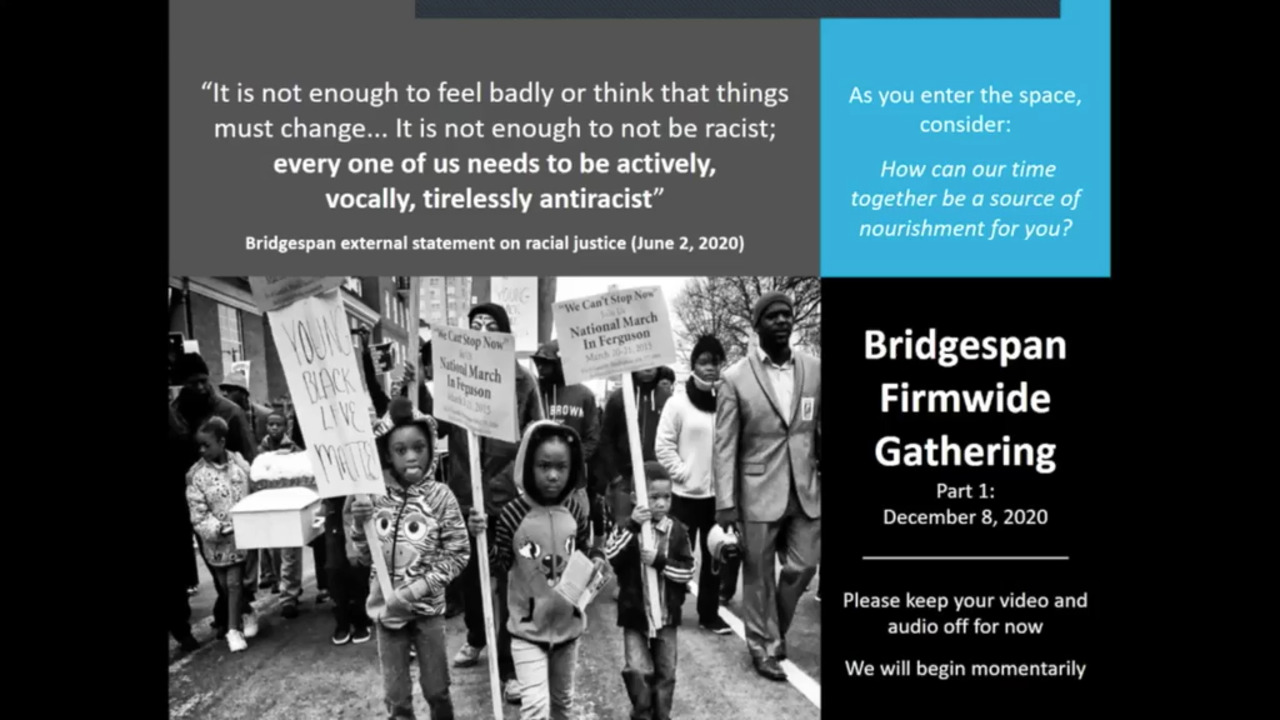 2020 Firmwide Retreat: Conclusion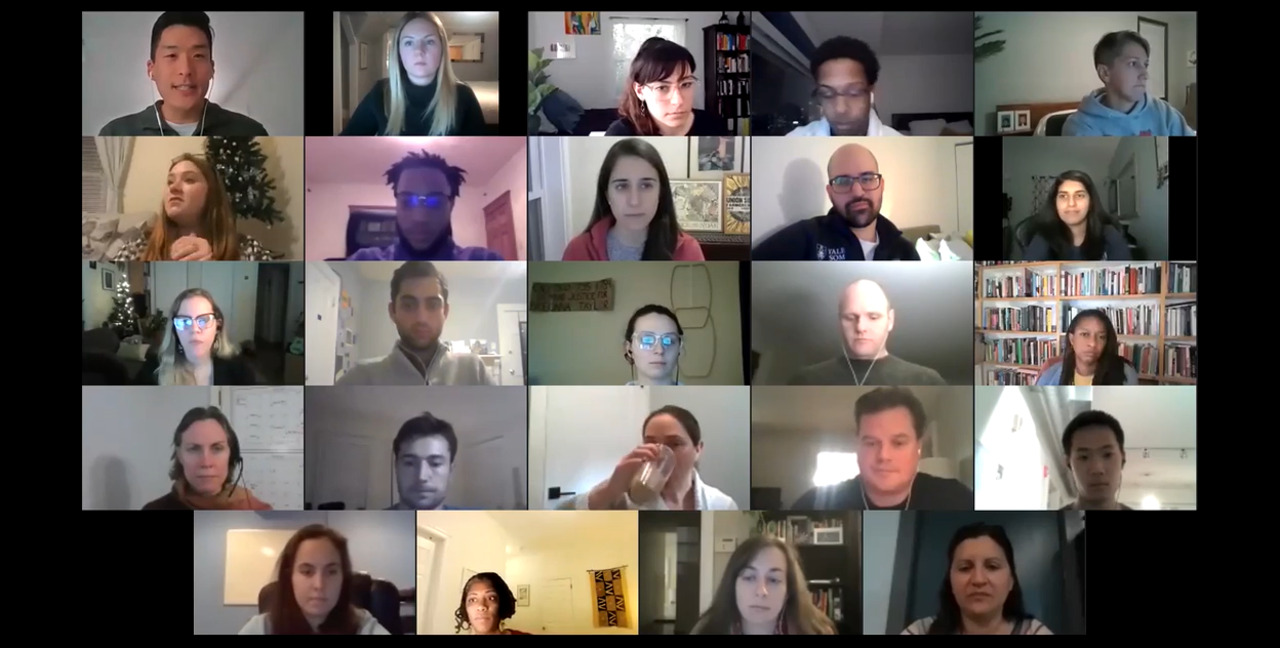 The concluding remarks, shout outs, and thank yous from our 2020 Firmwide Retreat.